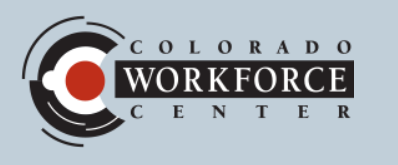 The Colorado Rural Workforce Consortium strives to make sure that every Colorado business has access to a skilled workforce and every Coloradan has access to meaningful employment, resulting in statewide economic vitality. Workforce Centers provide a variety of free services to assist employers and job seekers alike.
These include:
Job listings
Computer & Internet access
Career counseling & training for job seekers
Recruitment of workers, pre-screening, & referral services
Tax credits and training reimbursement for employers
Customers can choose either self-service or staff-assisted options to meet their employment needs.
All Colorado Workforce Centers are closed on government holidays, which may include the following:
New Year's Day
Martin Luther King, Jr. Day
President's Day
Memorial Day
Independence Day

Labor Day
Columbus Day
Veterans Day
Thanksgiving
Christmas Day
Please contact the Workforce Center or visit their website for more information on hours of operation and closures.
For more information, visit the Colorado Department of Labor and Employment website.
Need to start a claim or fill for payment:
Rio Blanco County Workforce Center Information:
Workforce Agent:  Marie Hooks
Address:
345 Market Street
Meeker, CO  81641
P.O. Box 2404
Phone Number: (970) 878-4211
Fax: (970) 878-3355
E-mail: marie.hooks@state.co.us